Regular price
$28.00 USD
Sale price
$24.00 USD
Unit price
per
Sale
Sold out
Toadfish Frogmore Shrimp Cleaner
Introducing the Frogmore Shrimp Cleaner by Toadfish Outfitters. This first-of-its-kind shrimp tool that allows you to peel, devein, and butterfly shrimp in one single smooth motion. Elegantly designed and easy to use, it gives you a perfect shrimp every time.
For every product sold Toadfish Outfitters is committed to building new oyster habitats. Oysters act as nurseries for marine animals of all kinds, including shrimp.
Point Blade Butterflies & Cleans
Top Quality Stainless Steel
Full Tang Construction Provides Maximum Strength
Ergonomic Handle is Made From Recycled Materials
U.S. Patent No. D846362
Here's how it works:
1. You insert the tool right below the top of the shell.
2. Then you push the tool forward, while at the same time sliding the shrimp upwards towards the handle.
3. The entire shrimp peel will be left on the Frogmore cleaner. And the peeled, deveined, and butterflied shrimp will be left in your hand.
4. A quick rinse and you're done.
Share
View full details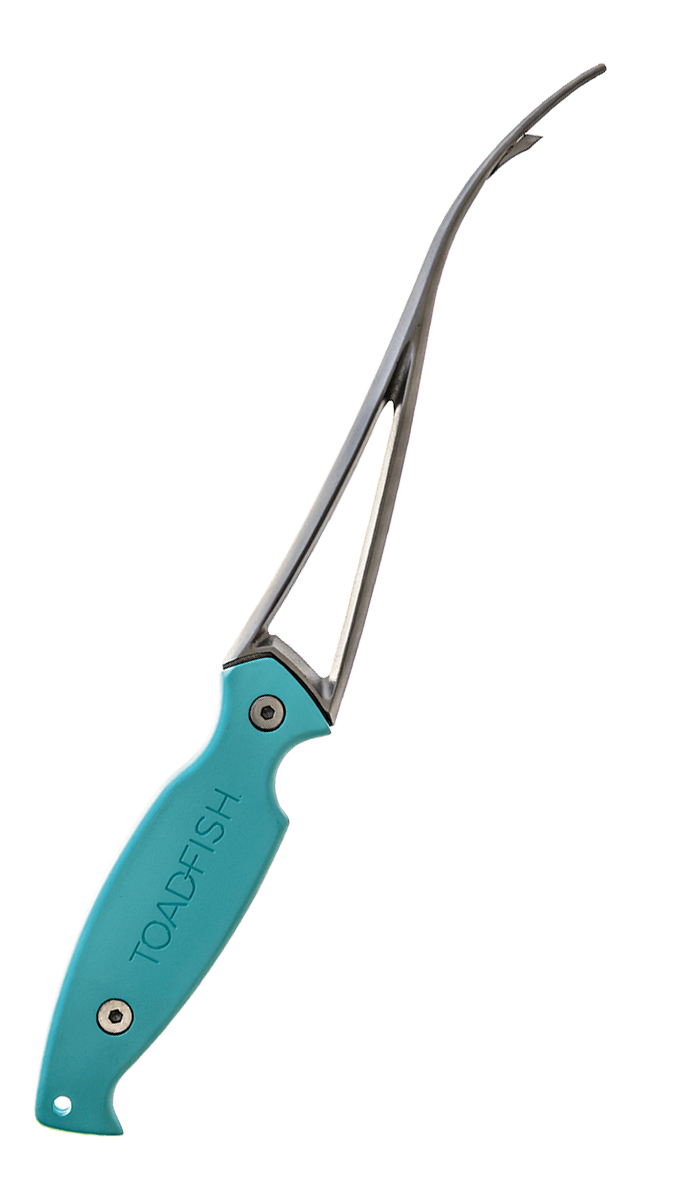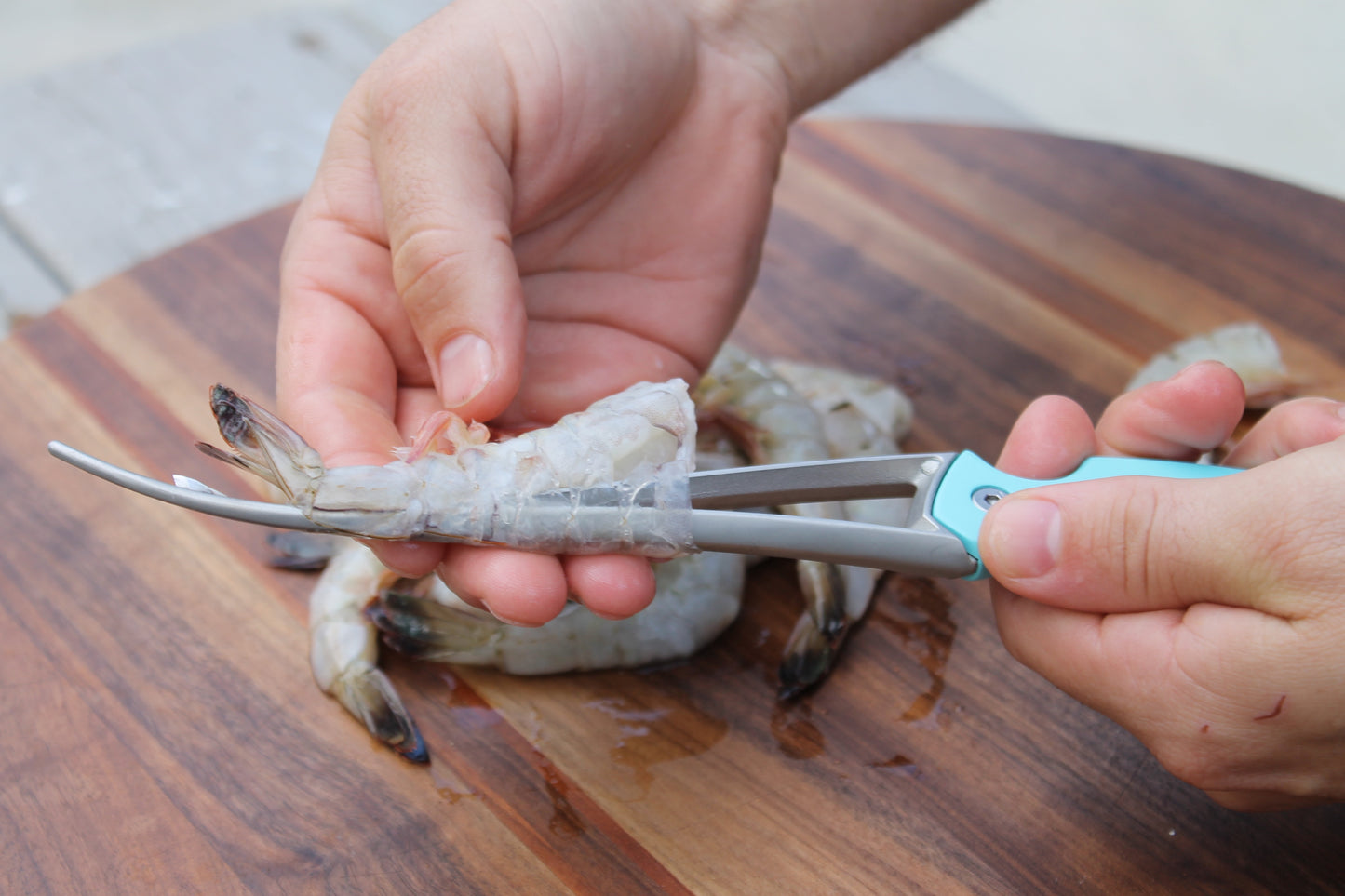 Got rid of all my previous devices! And, I really love the costal color.
I "had" a drawer full of gadgets that were supposed to make cleaning shrimp easy. Some did a little bit, but none did the job effectively. They were made out of plastics, stainless steel, etc. This Mudbelly device is the cat's meow when it comes to shrimp cleaning. I wish I had found it years ago because I feel like it will probably be a once-in-a-lifetime "necessary" purchase. Thanks Mudbelly!