Regular price
$269.99 USD
Regular price
$350.00 USD
Sale price
$269.99 USD
Unit price
per
Sale
Sold out
Fenix TK30 White Laser Flashlight
The Fenix TK30 is a white laser flashlight. A Class 3B laser stimulates a fluorescent crystal to create a broad spectrum white light, allowing this flashlight to throw 500 lumens a jaw-dropping distance of 3937 feet (1200m)—that is 3/4 of a mile! The laser light creates a more focused spotlight beam, than a standard LED flashlight, with little spill over light. The tactical tail switch operates on/off and momentary on while the side switch operates the 3 lighting modes. Other features include a battery level indicator and it is IP68 rated dustproof and waterproof. Made for tactical applications where distance is priority, the Fenix TK30 flashlight will not disappoint.
Share
View full details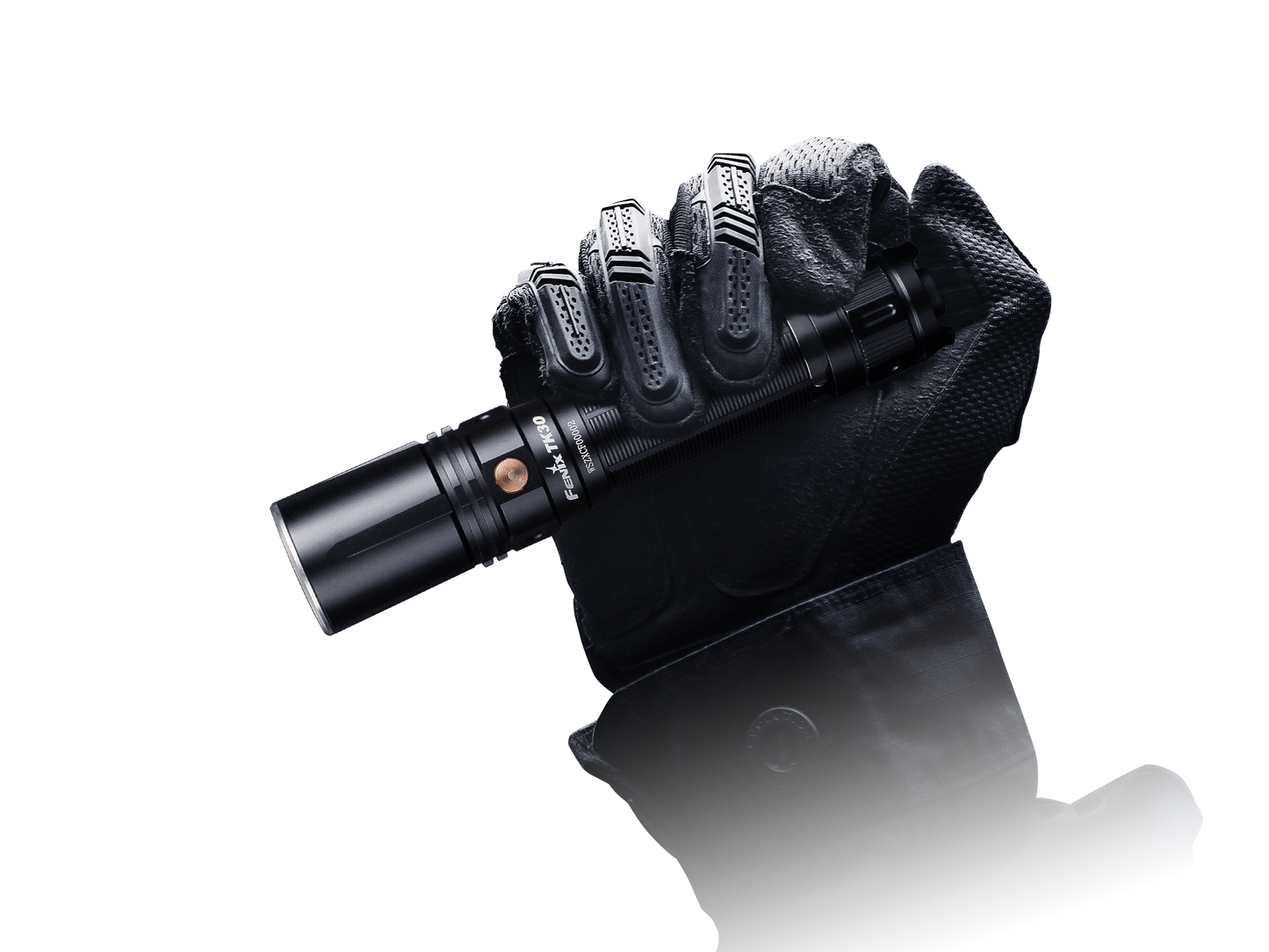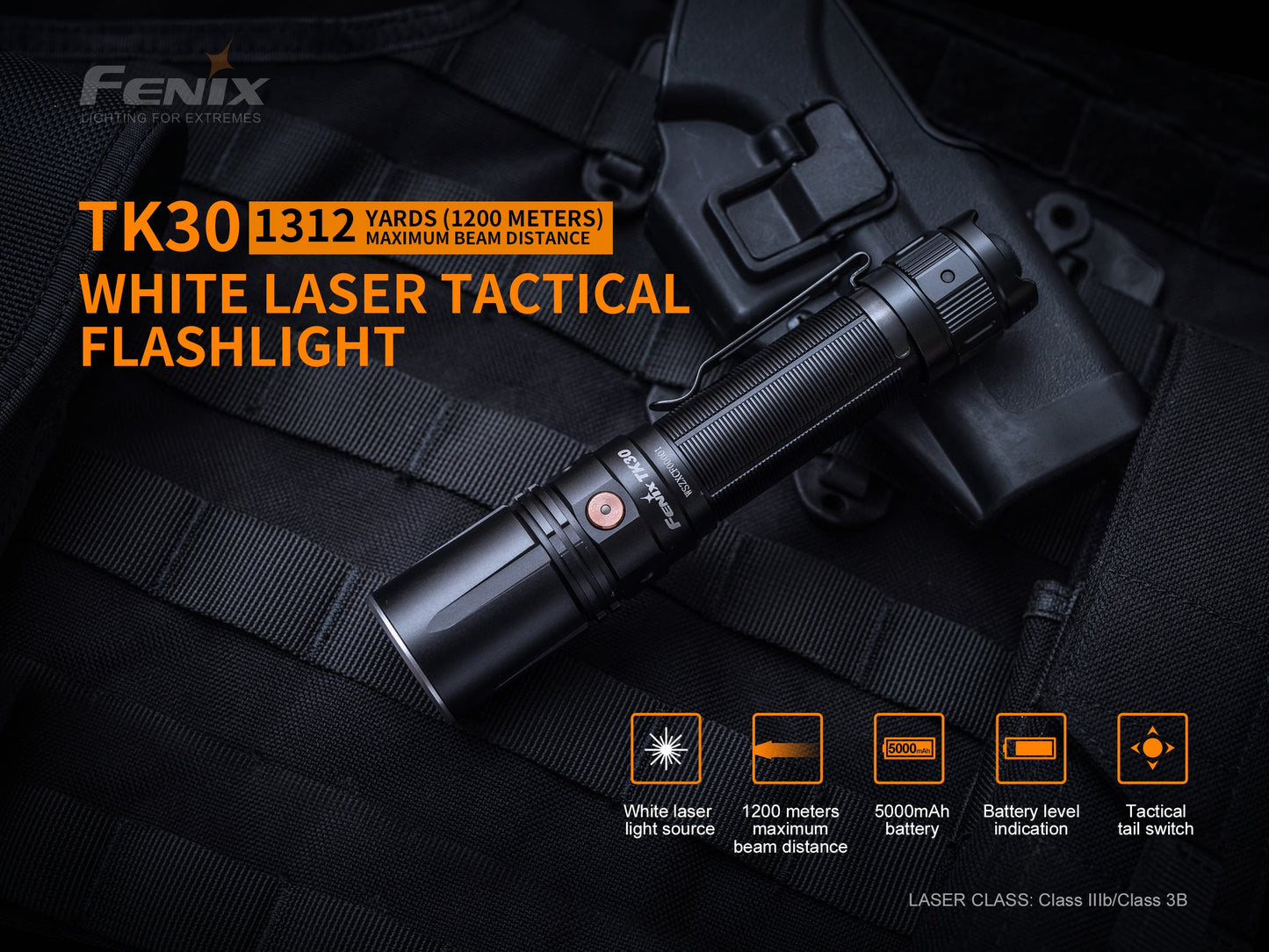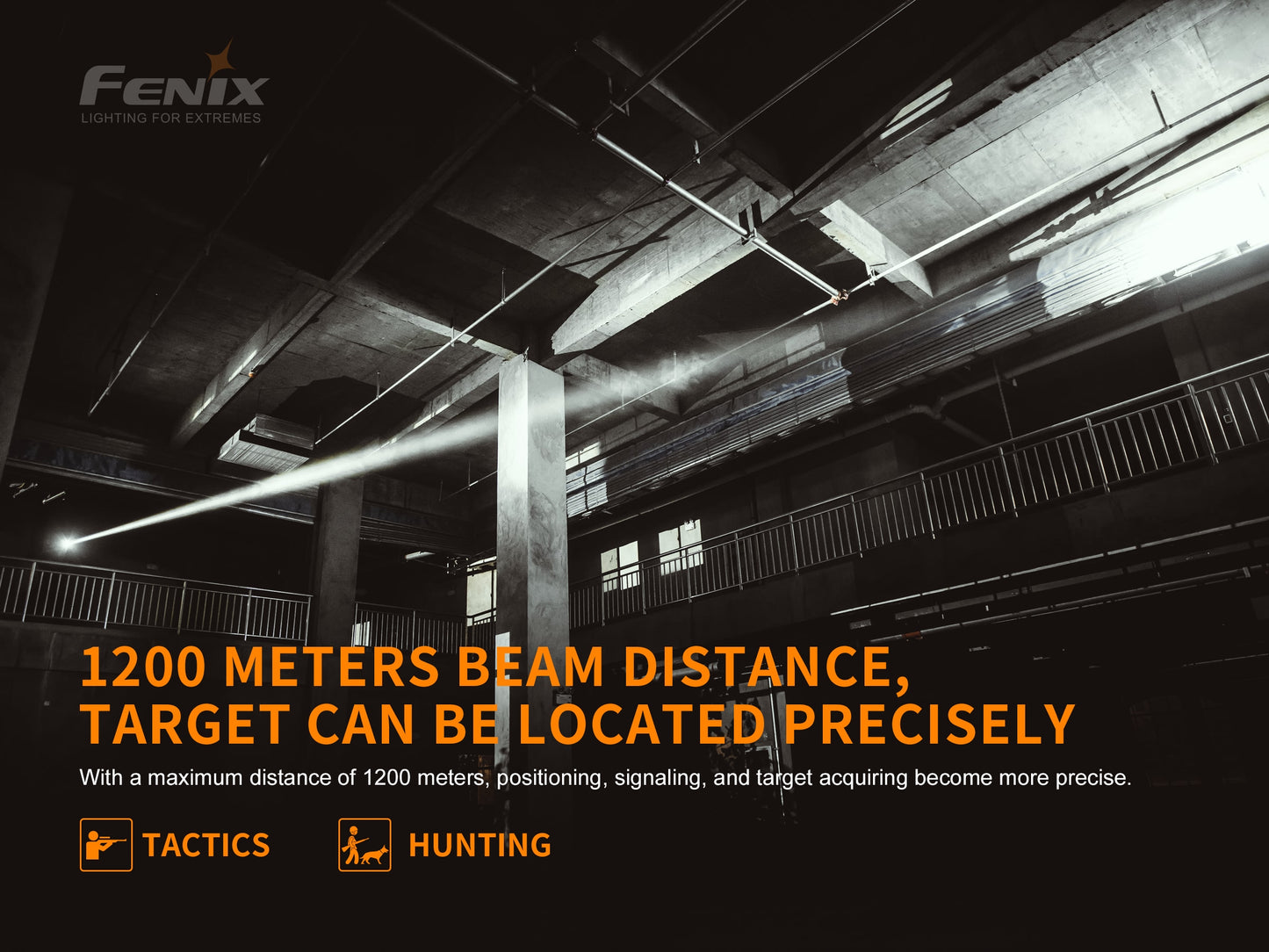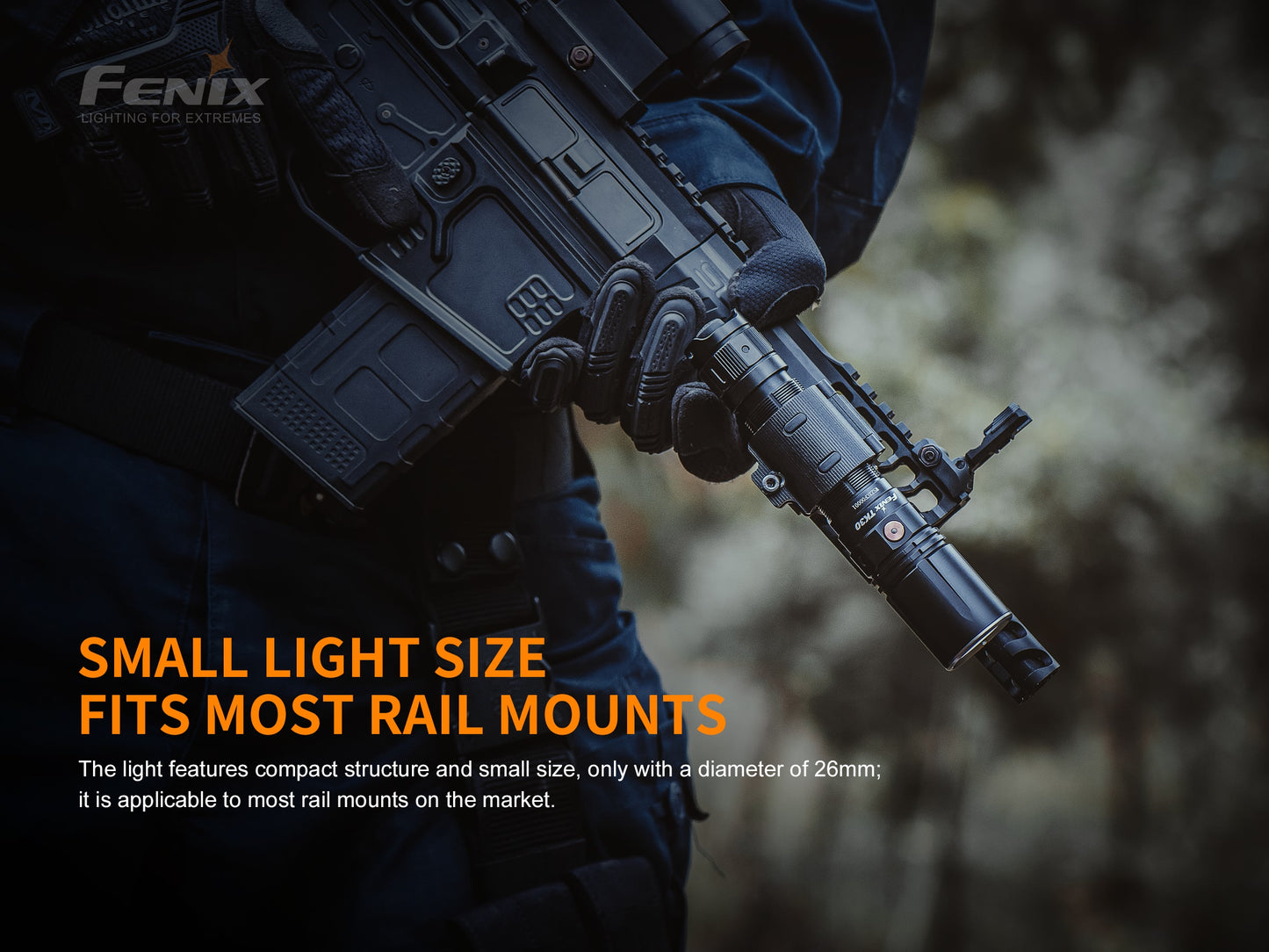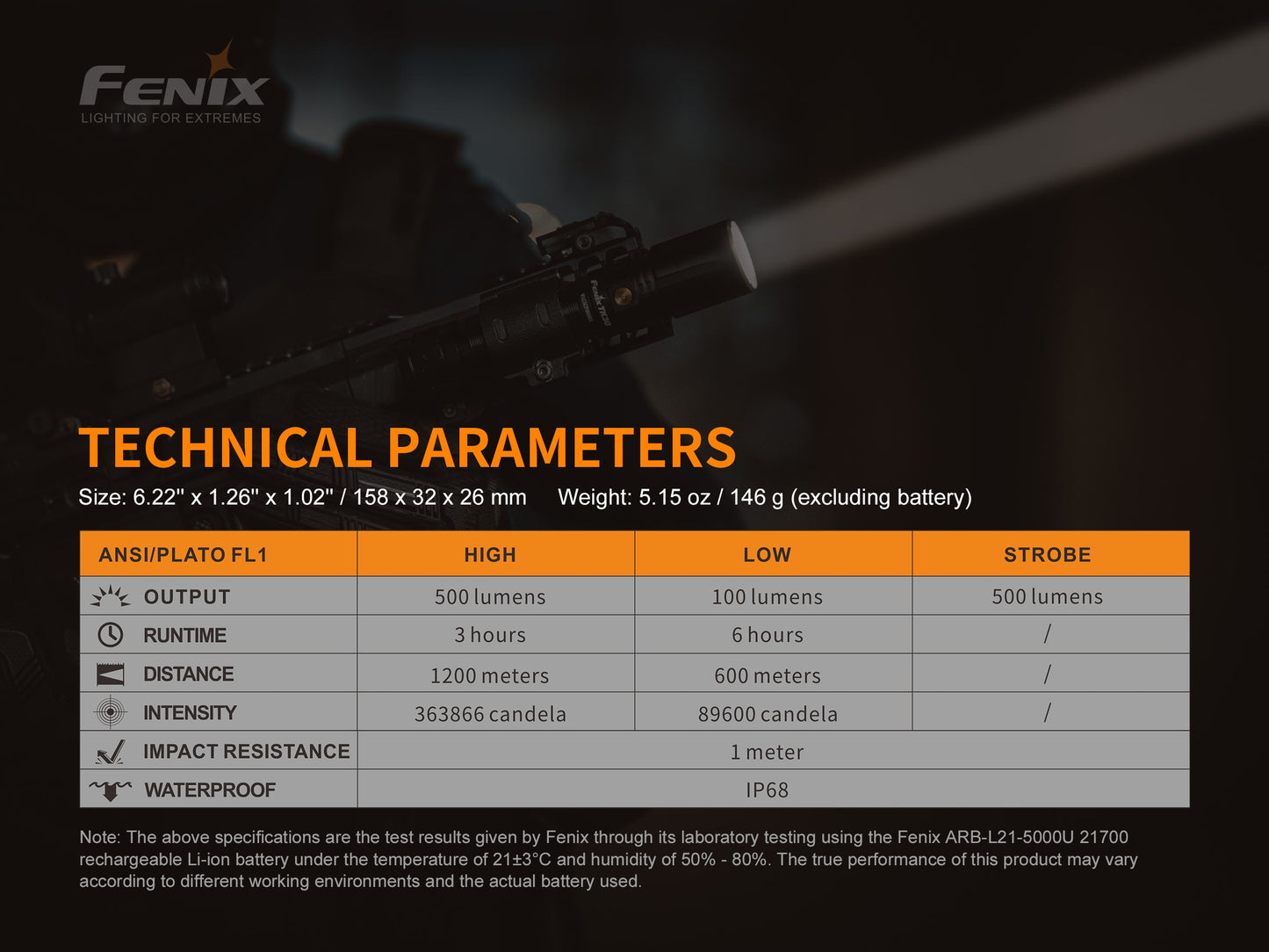 Amazing!
If you're spending this kind of cash on a flashlight this size then you probably already know that this is a specialized tool. Special it is! After having my hands on it I'd buy it again in a second!
Insane!
This thing is insane. It's like a searchlight. Easily lights up trees or buildings hundreds of feet away. Up close it's almost useless, a very small extremely bright light. I tried using it to spot dog poop, it is *not* the correct light for that. But even 100' out, it's just incredible. I think I'd prefer a dual light source, so that it could have a simple traditional LED light for anything close-up. Being really only useful for just dominating things hundreds of feet away definitely limits its utility a bit. But as it is, it's super fun.